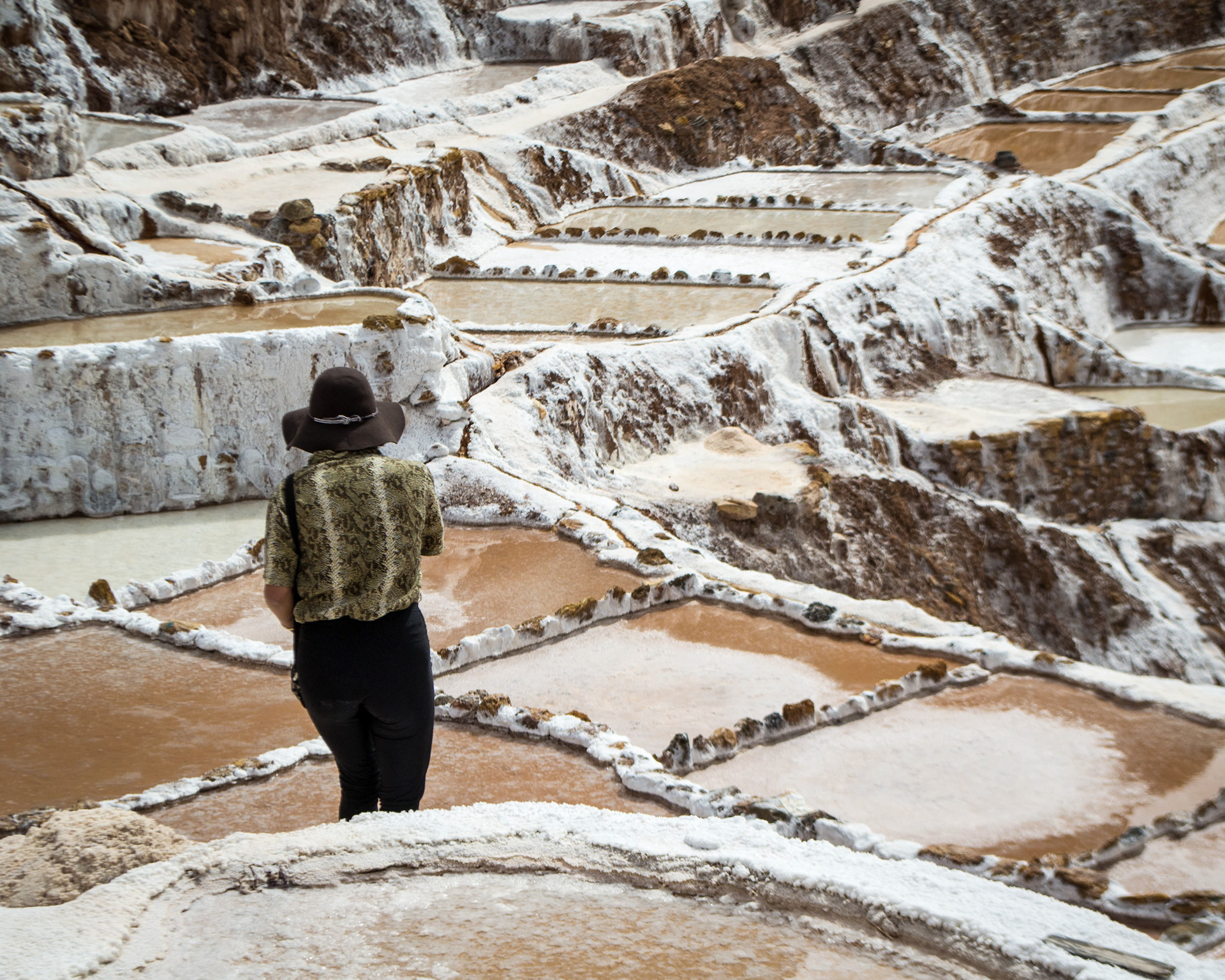 There's something about the way the Earth curves away from you, light haze rising up into deep azure skies like morning mist off a river. The skyline slips away and you lose yourself in the white noise, only to re-emerge with a new point of view. Travel has a way of putting things into perspective. And so I find myself in Cusco, the storied city cradled between mountain peaks, 

air thinning in my lungs with each step, marveling as buildings slide away and mountains rise into view.

 No wonder the Inca made this place the center of their expansive empire. Coming from a relatively "young" country like the U.S. to a land steeped in the histories of lost empires makes me feel smaller somehow, yet I can't help but feel connected to these ancient peoples as I run my fingers along the same stone walls they once lived between. 
From an anthropological perspective, it is incredible to see how Peruvians mesh indigenous heritage and cultural tradition with modern technology. They are suspended between the old and the new, clinging to ancient practices while adapting to a rapidly globalizing world. Cusco, despite being a culturally and historically rich world heritage site, has become somewhat of a waypoint for tourists on the trail to Machu Picchu. You'd think all the foreign capital would benefit the locals, but in reality that is far from the truth… the people in these tiny Andean villages, sometimes only 30 minutes from the well-traveled road, still live in simple ways that are remarkably similar to those of their ancestors.
Threads of Peru's mission is to connect indigenous weavers to a global economy, allowing them to continue with traditional practices and lifestyles while earning sustainable incomes at fair trade prices. They're a non-profit seeking to support Andean communities through increased knowledge available to them, as well as educating the world about Andean peoples and traditions.
Chaullacocha, the most remote village Threads of Peru
works with, is a three hour hike from the main road on a good day. There is no electricity, plumbing, or telephone service. In order to reach them, we have to send out a message on the radio and hope that someone in the village hears it. If that doesn't reveal how difficult it can be to work with these weavers, then I don't know what will… yet at the same time, it is an incredibly gratifying and humbling experience to be able to see the world through their eyes, if only for a short while. These women are charming, gracious, witty, stubborn, and as unpredictable as the mountains. They are tied to the Earth in ways that we have long since forgotten, bright eyed affirmations of life in a place constantly trying to dim their light. Working magic from their fingertips, they pull vibrant colors from the dark soil and soft yarns from fickle animals, transforming what the Earth gives them into gorgeous textiles. Each piece is a story told not with words, but with eyes and hands, stories that you can wrap around you to keep warm at night.